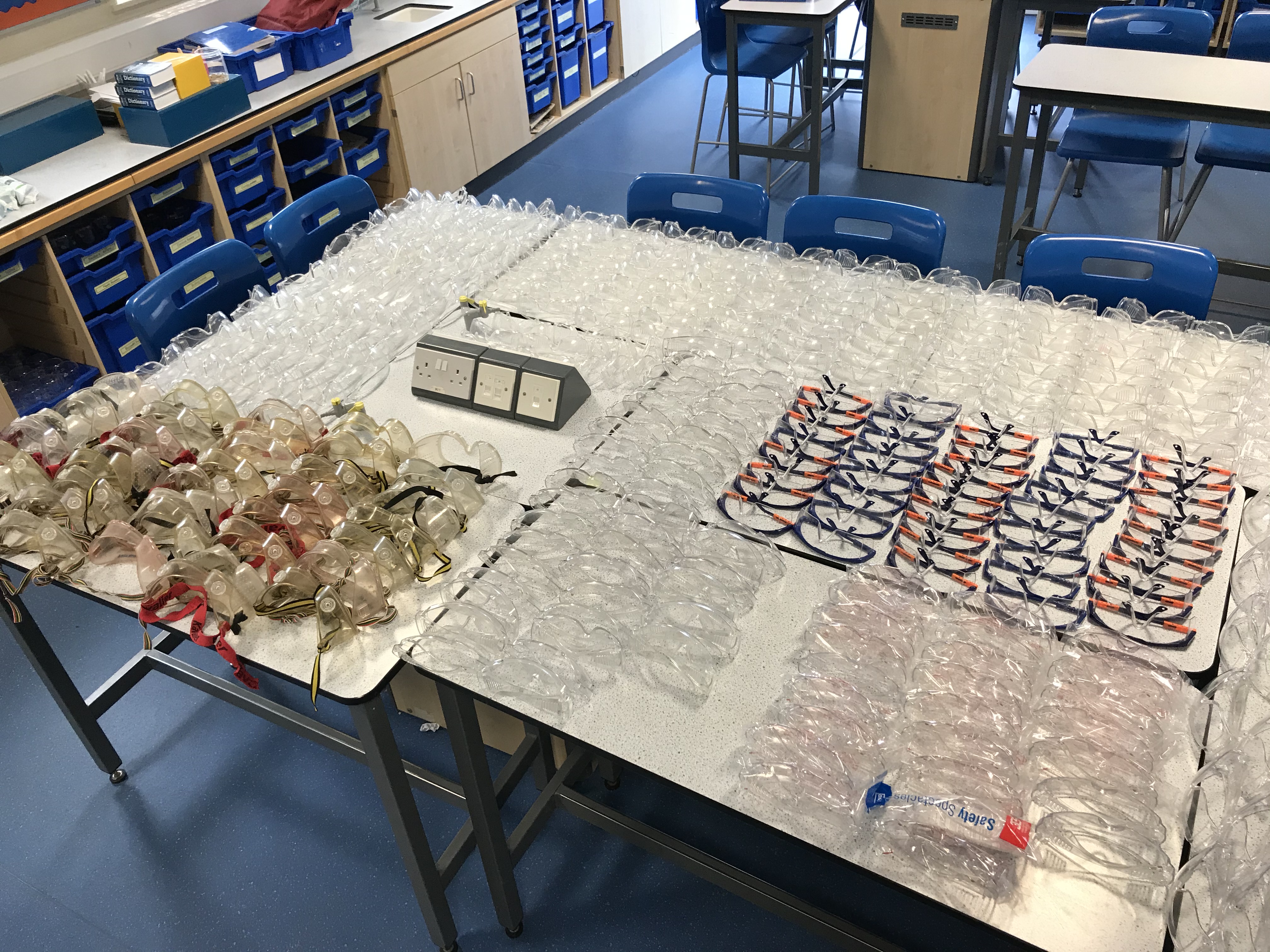 Christopher Whitehead Language College & Sixth Form – supporting the community during COVID19
06 May 2020
When the Covid19 virus closed schools, the Christopher Whitehead Language College & Sixth Form were quick to react. Not needing the school's PPE for some time, they packed together 153 new safety specs, 211 used safety specs and various items such as disposable gloves from the Science department to help support the doctors and nurses in Worcester.
Not content with that they then set about making protective visors which have also been delivered to Worcestershire Royal Hospital.
Di Howland, Funding and Events Manager, told us: '147 protective visors have been fabricated by the school teachers, they've only stopped production because they have run out of supplies.
'We funded a further £150 with our own money, which has now run out. A GoFundMe page has been set up and we have been overwhelmed with messages of support. We have spent the first £500 raised and that should net us around 1000 more masks. These will go to Acorns Children's Hospice as well as Worcester Royal.
'If you are a DT dept. and you want to get involved let us know and we can supply materials and templates. All you need is a laser cutter.'
'You can support our fundraising and win prizes by registering www.WorcesterLottery.org and search for Language College
Sign up for just £1 per week. 50% of all tickets sold from our page go to us!'
Christopher Whitehead Language College & Sixth Form would love to hear from anyone that can help with obtaining supplies.
To find out more please contact:
Di Howland, Funding and Events Manager
College Christopher Whitehead Language College
Bromwich Road
Worcester
WR2 4AF
Tel: 01905 423906 Ext 309
https://www.gofundme.com/f/polypropylene-ppe-masks?utm_source=customer&utm_medium=copy_link-tip&utm_campaign=p_cp+share-sheet&fbclid=IwAR0Wle4KtP__EAbImwsw1IxRUC2_S-Hp03TFXl9t41N3Kcvo4bXq2W6bjbk
Our causes are on track to raise £32,385.60 this year
1,038 tickets of our 4,500 ticket goal
More top stories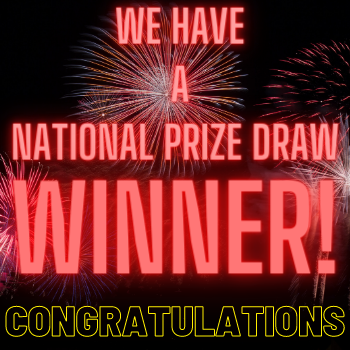 Congratulations to the winner of the £100 Etsy voucher!
We are very proud to announce that Mr K supporting RSPCA Worcester & mid-Worcestershire Branch recently won the National Prize of a £100 Etsy voucher and that his cause also received £...
19 March 2021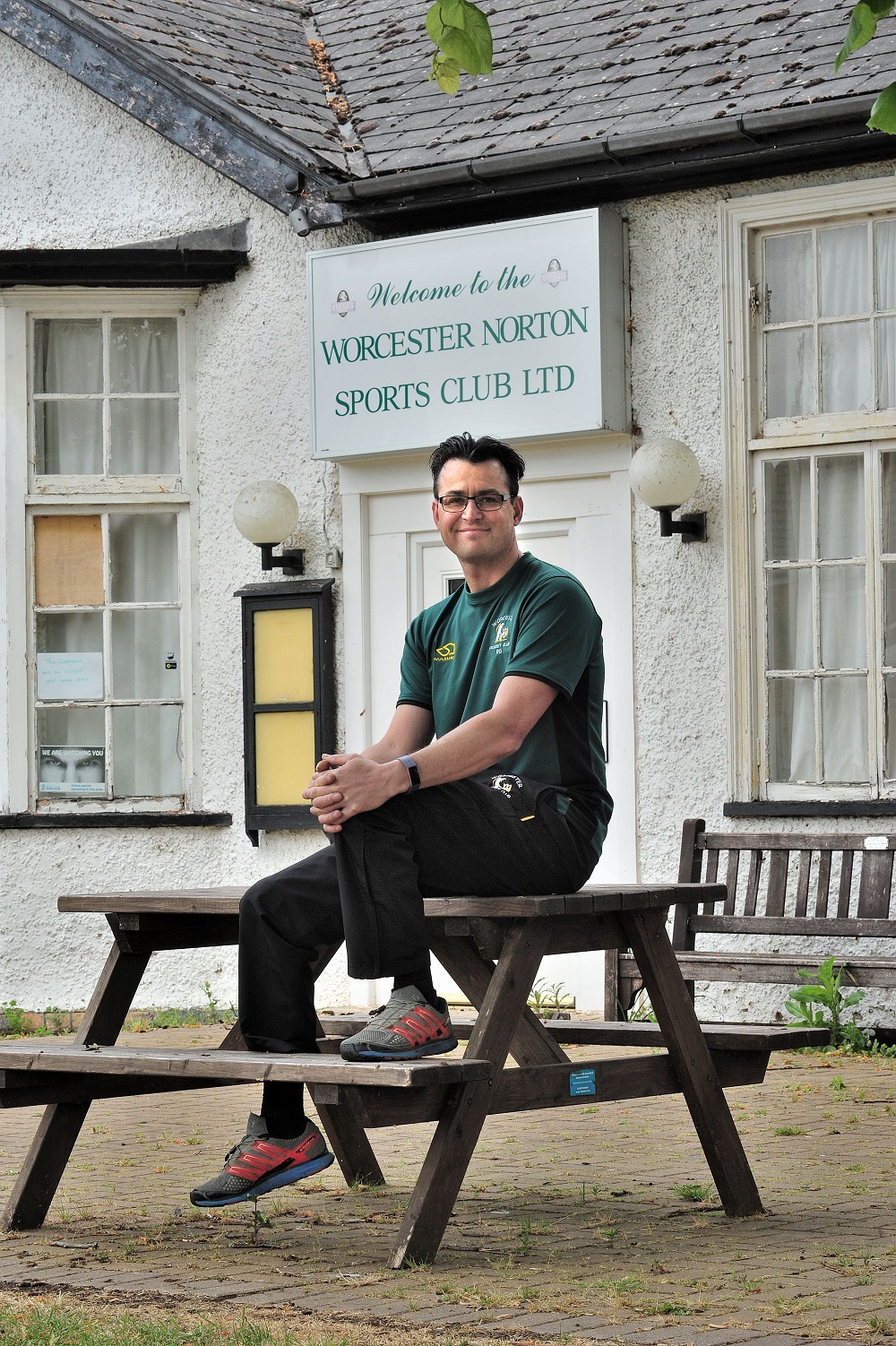 Cricket fan scoops £2,000 in Worcester Community Lottery
A local resident who is a long-term supporter of Worcester Cricket Club in Norton has scooped £2,000 in the city's Community Lottery. The Worcester Community Lottery (www.worcesterlottery....
09 June 2020
Back to full list
Our causes are on track to raise £32,385.60 this year
1,038 tickets of our 4,500 ticket goal